Peter Weber got engaged to Hannah Ann Sluss on his season of The Bachelor. But the couple split before "After the Final Rose." By the end of the two-part finale, Weber was sitting next to Madison Prewett with the intention of trying to make a relationship work.
When Chris Harrison flew to Alabama to tell Prewett that Weber had ended his engagement with Sluss, he told her that she was the reason. So Prewett flew to Los Angeles to see if there was still a connection between her and Weber.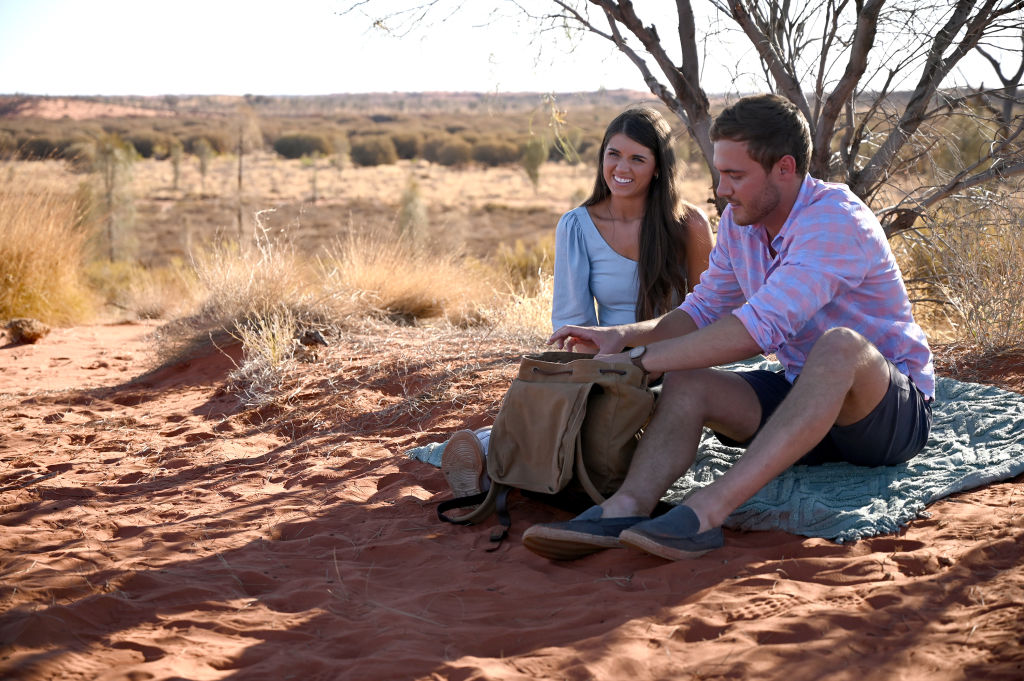 Madison Prewett and Peter Weber weren't together after 'The Bachelor' finale
In an interview with Kaitlyn Bristowe on her podcast, Off The Vine, Prewett said the finale didn't go the way she'd expected.
"Those next 48 hours [after the finale] were tough for sure. I walked off that stage completely blindsided and hurt… Everyone's been like, 'That was the shortest relationship in the history of The Bachelor,'" she said.
But Prewett wants to remind Bachelor Nation that she and Weber were never in a relationship.  
"What I would say to that is: We came into that evening not together and we left that evening not together. We said in that moment, 'I love you and I want to see if this can work,' but we never said we're in a relationship… People didn't realize that," she said.
Why Madison Prewett and Peter Weber chose not to pursue a relationship
Prewett says she wasn't made to feel comfortable in her potential relationship with Weber. So they went their separate ways.
"We took a couple days, it was a lot of long conversations, a lot of tears, a lot of smiles, a lot of every kind of emotion, a lot of back and forth. But we finally got to a place where we realized with everything that's happened, this isn't necessarily the best foundation to be starting a relationship," she said. "You want to start a relationship with trust, you want to start a relationship where you feel safe and you feel comfortable and you feel just welcomed by that person, by the people they care about around them and I didn't feel that way."
At the end of the day, Prewett and Weber agreed that they weren't compatible. Prewett says they never thought they were.
"I don't think Peter and I were ever saying, 'No, we're completely compatible. This makes perfect sense. This is great.' We totally understood that we had at that point lived two totally different lives and that we had different perspectives on things, but we knew what we felt for each other," she said.
"Madison and I, we had a lot of conversations and at the end of the day, at the end of that second day, we were just proving my mom right," Weber told the Bachelor Happy Hour podcast on April 7 of him and Prewett deciding not to pursue a relationship. "And I've always heard that. 'Mom knows best.' And there's a reason that saying's out there and I think they do." 
Read more: 'The Bachelorette': Kaitlyn Bristowe on Being Grateful for and Wanting 'to Throat Chop' Jason Tartick While Isolating Together
Source: Read Full Article