Peter Weber and Hannah Ann Sluss ended their engagement after the pilot admitted that he had unresolved feelings for Madison Prewett.
As Bachelor fans will remember, Prewett removed herself from the running after she deemed her and Weber incompatible. But when Chris Harrison showed up to Prewett's home in Alabama to tell her that Weber ended his engagement because of his feelings for her, she decided to return to Los Angeles with the host to see if she and Weber could work things out.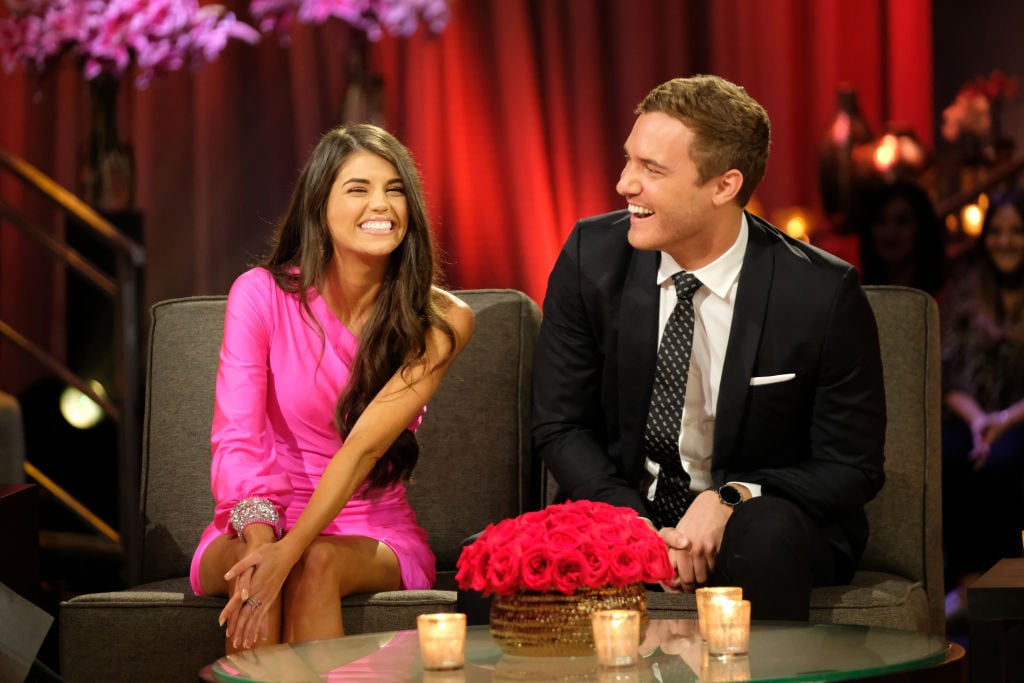 Why Madison Prewett quit 'The Bachelor'
Shortly after it came out that Weber and Kelley Flanagan had been spending time together in Chicago, Prewett did an interview with former bachelorette Kaitlyn Bristowe on her podcast, Off The Vine. There, she spoke about why exactly she decided to go home on The Bachelor. If she didn't go home after learning that Weber had "been intimate" with Sluss and controversial contestant Victoria Fuller, why did she go home after their final date in Australia before proposals? According to Prewett, it largely has to do with their lack of compatibility.
"I don't think Peter and I were ever saying, 'No, we're completely compatible. This makes perfect sense. This is great.' We totally understood that we had at that point lived two totally different lives and that we had different perspectives on things, but we knew what we felt for each other," she told Bristowe.
Though Prewett had strong feelings for Weber, she felt that, ultimately, they weren't a good fit. So she removed herself from the running as "a selfless act" so that Weber could be with Sluss.  
"So, truly, me walking away, I thought was more of a selfless act of me saying, 'I love you so much and I don't know if this could work but you have a sure thing here [with Sluss].' You have someone here who is ready for you, who can give you an engagement who does love you so much and is an incredible girl. I had said throughout the entire process that if Peter doesn't end up with me, I wanted him to end up with Hannah Ann," she said.
Peter Weber and Madison Prewett quickly decided they weren't going to pursue a romantic relationship
Two days after The Bachelor finale, Prewett and Weber announced that they would not be pursuing a relationship together.
"Madi and I have mutually decided not to pursue our relationship any further. Believe me this was not easy for either of us to be ok with, but after a lot of honest conversations, we have agreed that this is what makes most sense for the two of us," Weber wrote on Instagram.
Today, Weber is officially dating Flanagan, which has caused some drama between the couple and Prewett. But all's well that ends well. Weber and Flanagan seem happy together, and Prewett seems to be excited about what the future holds for her, too.
Read more: Why Tyler Cameron Wants to Focus on His Construction Career Rather Than 'Followers'
Source: Read Full Article