ABC announced Clare Crawley as the next bachelorette for season 16 nearly one week ago. However, amidst the excitement, coronavirus strikes again. The Bachelorette reportedly nixed filming in Italy and may have further issues to consider moving forward. Here's what we know.
Clare Crawley already causing a stir as the next bachelorette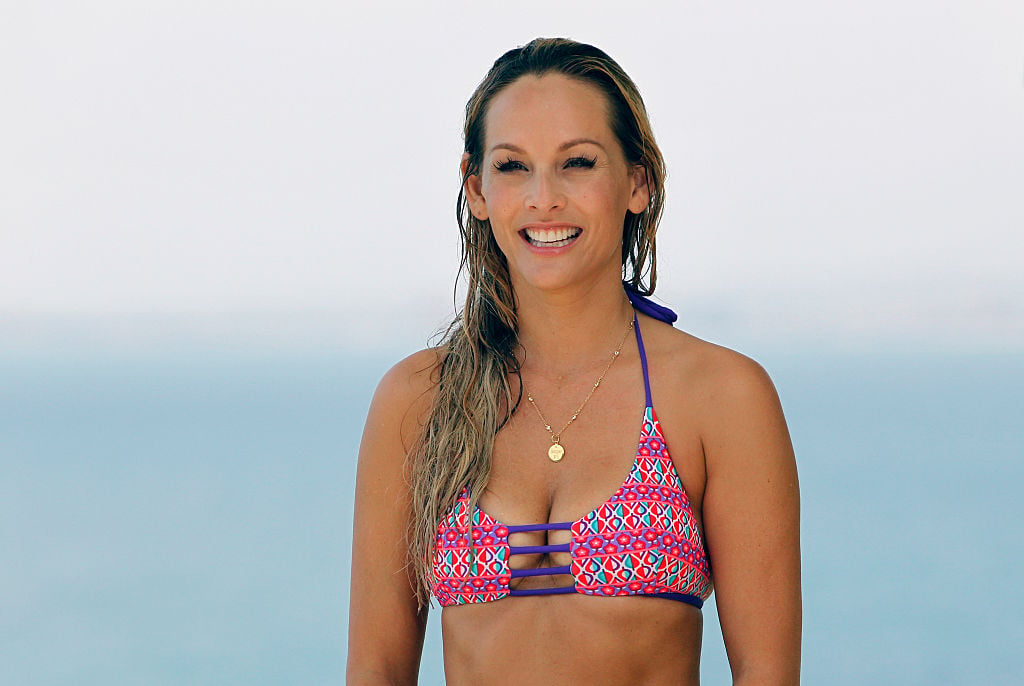 Ever since news of the next bachelorette broke on Good Morning America, Clare Crawley's name has been a trending topic. Some predicted Crawley's nomination (Reality Steve). However, it still came as a shock to many due to Crawley's age.
At 38-years-old, the Sacremento, California hair-stylist is the oldest woman to take the leading spot. Crawley made her first appearance in the 2014 season of The Bachelor, which starred Juan Pablo Galavis. Crawley was the runner-up.
She went on to star in two seasons of Bachelor in Paradise and a season of Winter Games but did not find love. This is her chance.
Fans remain divided on whether Crawley was the best choice considering the franchise's longstanding diversity issues. Regardless, the upcoming season may stand out for an entirely different reason.
Will 'The Bachelorette' travel abroad for season 16?
https://www.instagram.com/p/Bq8lY6PAyyA/
Last season of The Bachelorette (with Hannah Brown), contestants traveled to Singapore, Thailand, Vietnam, Portugal, and Spain.  Peter Weber's season of The Bachelor Season 24, took trips to Costa Rica, Chile, Peru, and Australia.
The Bachelorette Season 16, however, will likely film a little differently than previous seasons and remain U.S.-based.
Variety reported that "initial plans to shoot parts of the upcoming season in Italy had to be changed, given concerns over the growing threat of coronavirus."
The outlet explained that "a trip to Italy had been planned for Crawley and her final selection of contestants, that has since been canceled."
The reasons are due to health concerns and fear of obtaining and/or spreading the coronavirus.
International travel hasn't been completely ruled out at this point. Multiple sources claim production is still planned to begin in March. Warner Bros. said in a statement (per Variety) that travel will be "evaluated on a case-by-case basis."
"As the health and safety of our talent and employees are always our primary concerns, production travel is being evaluated on a case-by-case basis, factoring in the latest information from a variety of organizations, including the CDC, WHO, U.S. State Department and in-territory local health agencies," said a Warner Bros. spokesperson.
'The Bachelorette' isn't the only show affected by coronavirus concerns
As of now, the coronavirus has killed over 3,000 people and infected over 105,000. While The Bachelorette figures out how t navigate safe travel, other productions have shut down.
ABC's Summer Games may be impacted due to having international contestants. That said, Season 33 of The Amazing Race is officially suspended until further notice.
CBS said in a statement they're taking "a precautionary measure of temporarily suspending production" to make sure everyone gets home safely.
"At this time, no Racers or anyone on the production team traveling with them have contracted the virus or shown symptoms, and we are not aware of anyone being exposed to it," the statement continued.
"Out of an abundance of caution, everyone involved in the show will continue to be monitored when they return home. The health and well-being of the Racers and the production team are our top priorities."
Source: Read Full Article