We're all fascinated by the Duggar family, and they're coming back with a new season of Counting On. With 10 seasons of the show behind them, we've seen a lot occur with Jim Bob and Michelle Duggar as well as their 19 kids. And now, it looks like we'll be catching up with all of our favorite Duggar family members again in the summer of 2020.
So, what will season 11 of the show focus on? We know Jinger Duggar just announced a pregnancy, and Joy-Anna Duggar is also currently expecting. According to the trailer, Jana's also talking about her relationship status — and she admits having someone to court would be favorable. Here's what we noticed.
Season 10 of 'Counting On' ended with Grandma Mary Duggar's death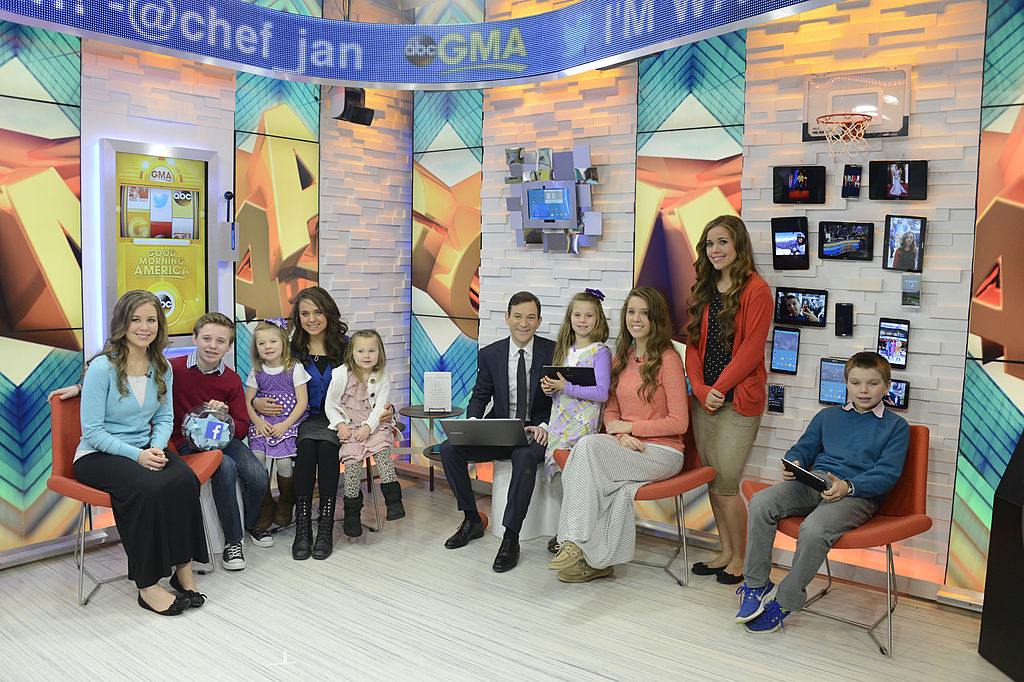 At the end of season 10, fans saw the Duggar family grieving the loss of Jim Bob Duggar's mother, Grandma Mary Duggar. On June 9, 2019, Mary fell into a pool and drowned. Jim Bob and Michelle, as well as many of their kids, created tributes to Mary in the wake of her death.
"Grandma Mary Duggar has been on the TLC shows, 19 Kids & Counting and Counting On with her family for over 15 years," the Duggar family wrote on their Facebook page. "She is greatly loved and will be missed so very much! She lived a tremendous life as a follower of Christ, a wife, a devoted mother, a loving mother-in-law, and a much-loved grandmother."
At the end of season 10, Jim Bob also talked about the tragic death of his mother. And the Duggar kids who remembered Mary shared photos and memories of her that some of their younger siblings didn't hear about before.
Season 11 is covering a number of pregnancies
RELATED: Duggar Family Followers Suspect Jinger Duggar's Family Visited Her After Her Miscarriage
The Duggars are back with season 11 starting on June 30. And it looks like pregnancies in the family will be a major focus. According to TLC's official sneak peek, Jessa tells the camera, "There are five girls pregnant right now." At the time the cameras were rolling, Anna, Kendra, Joy-Anna, Lauren, and Abbie Duggar all had yet to give birth. And we're sure the show will follow the birth stories for Lauren, Kendra, and Abbie.
As for Joy-Anna, she's still waiting for her second child to arrive. She announced her pregnancy via Instagram and YouTube on March 18, and we're excited to see how that's coming along for her.
Fans can look forward to following yet another Duggar pregnancy as of May 28, too. Jinger announced she and Jeremy Vuolo are expecting a little girl after a miscarriage last fall. And the TLC sneak peek also shows Jinger telling her family about her pregnancy.
Jana's relationship status is called into question
RELATED: 'Counting On' Followers Think Jana Duggar Would Choose Josh Duggar's Wife, Anna, as Her Maid of Honor One Day
There's one major question that continues to plague fans — and it's regarding Jana's relationship status. Jana is 30 years old and she's still living under Jim Bob and Michelle's roof, as the Duggars only move out once they've courted and married. She's made it clear she doesn't want to settle for just anyone, and she's waiting for Mr. Right to come along whenever God decides it's the best time.
Jana's explained her relationship status a number of times to the cameras and via her Instagram. Even so, the TLC sneak peek shows a hairdresser asking Jana if she has a man by her side. "You got a boyfriend? You know, you're so cute!" the stylist asks — and Jana shows visible discomfort.
To the stylist, she says back, "I mean, I wouldn't mind it."
"It can be tiring, everyone asking," Jana tells the producers. It doesn't look like she's courting anyone currently, though.
We're excited for the return of the show starting on June 30 via TLC!
Check out Showbiz Cheat Sheet on Facebook!
Source: Read Full Article