Something on every dog owner's mind is whether their fur friend could get sick from the coronavirus (COVID-19) pandemic. It's a new normal the world has had to get used to: washing hands frequently, not touching our faces, keeping a certain distance from our friends and neighbors. And now, worrying about its effect on our pets.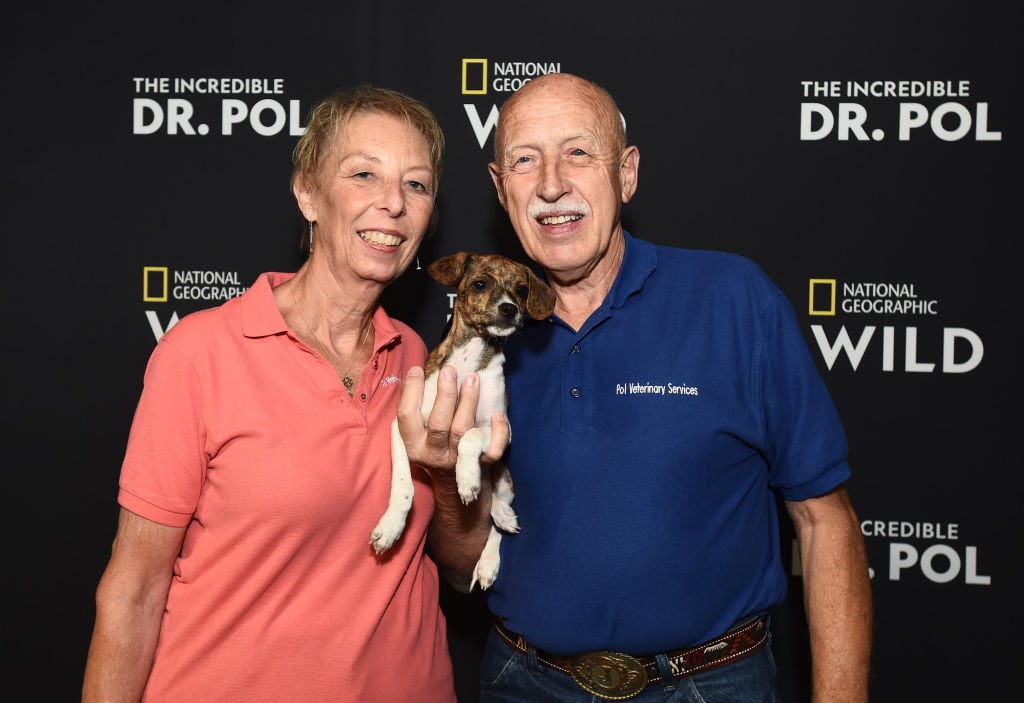 But how can we keep our canine companions safe? Dr. Pol offers advice based on his years of experience.
Dr. Pol on dogs and coronavirus
The 77-year-old veterinarian spoke with Woof Republic this week on the timely and troubling topic of dogs and the likelihood of their exposure to coronavirus in humans. They asked the animal doctor his opinion on news of a Pomeranian out of Hong Kong being diagnosed with the virus in February.
The dog has since died after being removed from quarantine, and because its owner would not allow autopsy, it is unknown if its cause of death was the virus.
"With the Pomeranian in China, we will not know the whole story there," Dr. Pol said. "That dog was tested for Corona particles and its blood was not tested. I think that a Pomeranian is a lapdog and if his owner was sick and he was coughing so those particles would be all over the dog, could be tested as positive."
What's still being learned about the new virus and canines' susceptibility to it
The father of three made clear that there is still very much to learn about this new virus and its effect on animals, especially.
"There is not much that we know about Coronavirus COVID-19.  We are learning more every day. Corona has been around a long time in different strains. This COVID-19 is causing so much fear because there are no known anti-bodies and this lack of immunity leads to more sick."
One point that Dr. Pol did not want to be clear on: there is no excuse for not caring for your pet during this time. Especially now, they need the care and love of their family.
"Ensure that you are making a plan for your pets and buying enough supplies for about a month and do not leave them behind," Dr. Pol said.
The vet himself introduced a new line of dog and cat food last year, Dr. Pol Dog and Cat Food. He said at the time on his Facebook page, "We're proud to introduce the first line of Dr. Pol's Veterinarian Inspired Recipes. We hope your dogs love it as much as ours do!"
Will Dr. Pol be back for a new season?
The show's current season 16 just ended this week. The sixteenth season said goodbye to Dr. Emily and welcomed new staff veterinarians, Dr. Lisa and Dr. Ray.
A date for the new, seventeenth season for The Incredible Dr. Pol has not been announced.
It should premiere in the summer, around July or August. However, with the current coronavirus pandemic, filming may be halted on the Nat Geo Wild series until the situation in this global health crisis improves.
Read more: 'The Incredible Dr. Pol': What Is His Net Worth and What Is the Veterinarian's Ethnicity?
Source: Read Full Article