Not all viewers of This Is Us appeared to be happy with Kevin Pearson's (Justin Hartley) romantic resolution. After six seasons of falling in and out of love, the character came full circle with his first love Sophie Inman (Alexandra Breckenridge). As season 6 inches to a close, Kevin finally has his long-awaited Princess Bride moment and realizes love is never perfect but something that requires a lot of work over a long period. However, this long-awaited closure to the character's personal life frustrated some fans who called the moment "cringe."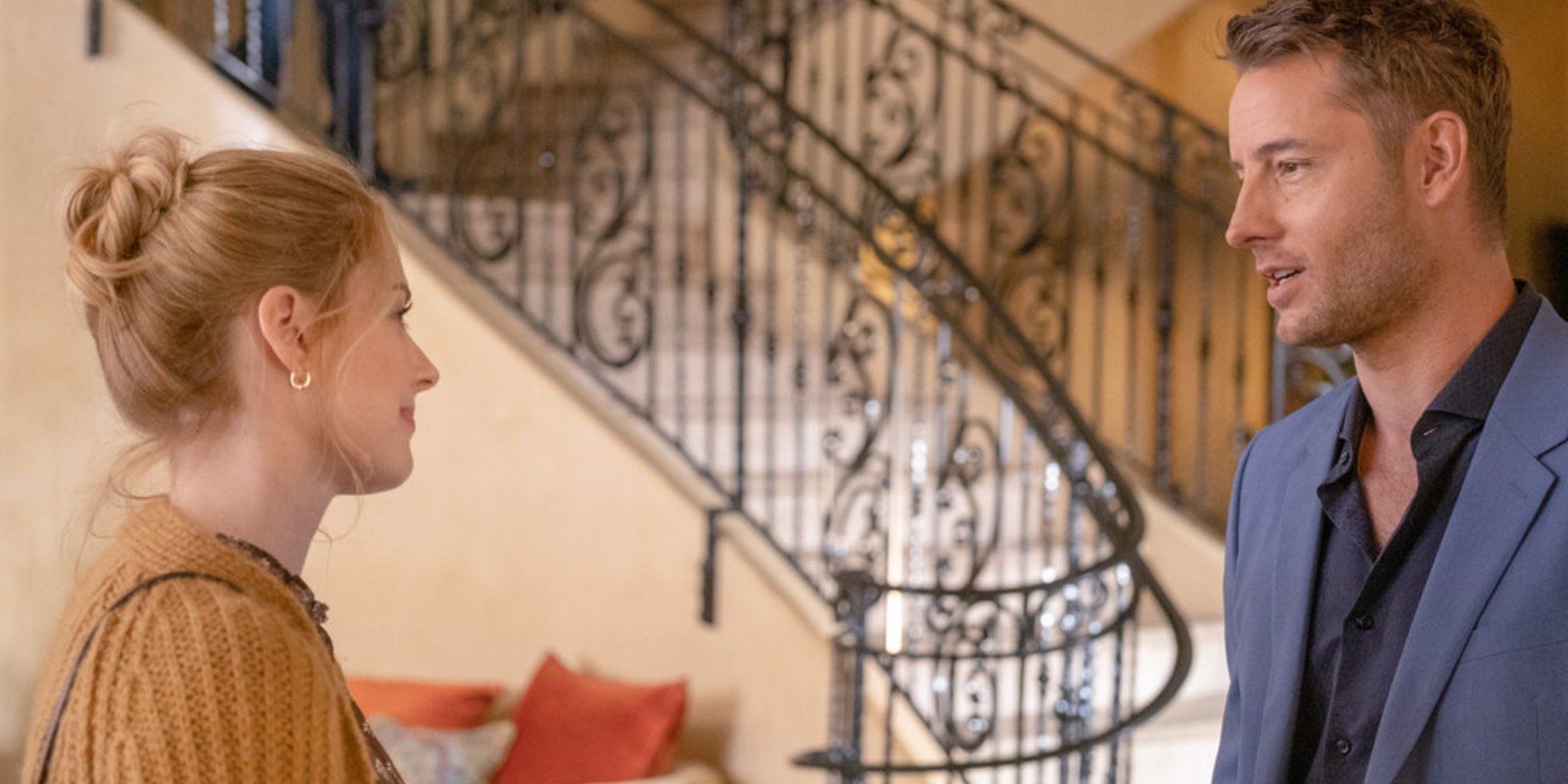 The full-circle moment of Kevin and Sophie's romance
The episode began with young Kevin writing Valentine's Day cards for the girls in his fourth-grade class. The episode then shifted to the present day, where he spent some time with his ex-wife ahead of Kate and Phillip's (Chrissy Metz and Chris Geere) wedding.
An unlikely event led the couple to spend the afternoon together, where they discussed their past, present and how they envisioned their separate futures. Sophie happily discussed her work as a traveling nurse, while Kevin passionately spoke of his work with Big Three Homes and the veterans he employed as part of his team.
However, when passion took over, Sophie recoiled from Kevin. She didn't want to live in their past despite deep feelings for her childhood love.
During Kate and Phillip's reception, Sophie and Kevin had a heart-to-heart. She explained how she always carried him in her heart. Kevin produced the valentine's card he wrote her when they were children. He said he, too, always had her with him.
Some 'This Is Us' fans claim the 'cringe' episode dropped the ball for Kevin and Sophie
https://www.instagram.com/p/Cc1dXidBZ_k/
In a Reddit post titled "Post Episode Discussion: The Night Before the Wedding," fans took sides for or against Sophie and Kevin's reunion.
While many believed the installment allowed Kevin to have the grand romantic love affair he always envisioned a la The Princess Bride, others claimed the episode dropped the ball and had many "cringe" moments.
"What evidence does Sophie has that Kevin has finally grown up? The last couple of episodes has ticked me off because we have been fed these sweeping generalizations with nothing to back them up. Kevin has matured. Kate makes Philip happy. I don't buy it!" wrote one viewer.
"The ending with Sophie was cringe, and I think she deserves better, but it is her problem and life. They always had chemistry like crazy, but I worry that they will go into an unhealthy relationship again. Everyone clapping? I felt like a fan wrote it," penned a second viewer.
However, other viewers had a different take on the couple's reunion.
"Although I think we all saw it was coming, I'm happy that both Kevin and Sophie are their best selves and can now finally commit. I loved the ending with valentine's card," remarked a third Reddit user.
"I loved the dialogue in this episode. Alex knocked it out of the park. All in all, a great episode. He's the love of her life, and she's his, and that's all folks. Let's just let them be happy," deduced the fourth fan.
Alexandra Breckenridge says it was Rebecca's words that allowed Sophie to free herself from the past
In an interview with People Magazine, Breckenridge revealed that until Sophie spoke to Rebecca, she was not free from her past hurts regarding her relationship with Kevin.
"The conversation Sophie had with Rebecca at the wedding was pivotal for her," the actor explained.
"There, she decides to go for it with Kevin because of Rebecca's sage advice. She thinks they're 20 years old. It's almost like her character sees the future into the present." Breckenridge shared, alluding to Rebecca's health decline due to dementia.
"I think that isn't lost on Sophie. It's huge for her because she's absorbing and seeing what Rebecca says to her. And so that's the moment. I don't know if you can catch it, but that's the moment where Sophie says to herself, 'Okay, I'm going to do it.'" the actor concluded.
This Is Us airs Tuesdays at 9 p.m. EST on NBC.
Source: Read Full Article