Katie Maloney-Schwartz from Vanderpump Rules shared during a recent episode that there was a glitch with her marriage certificate.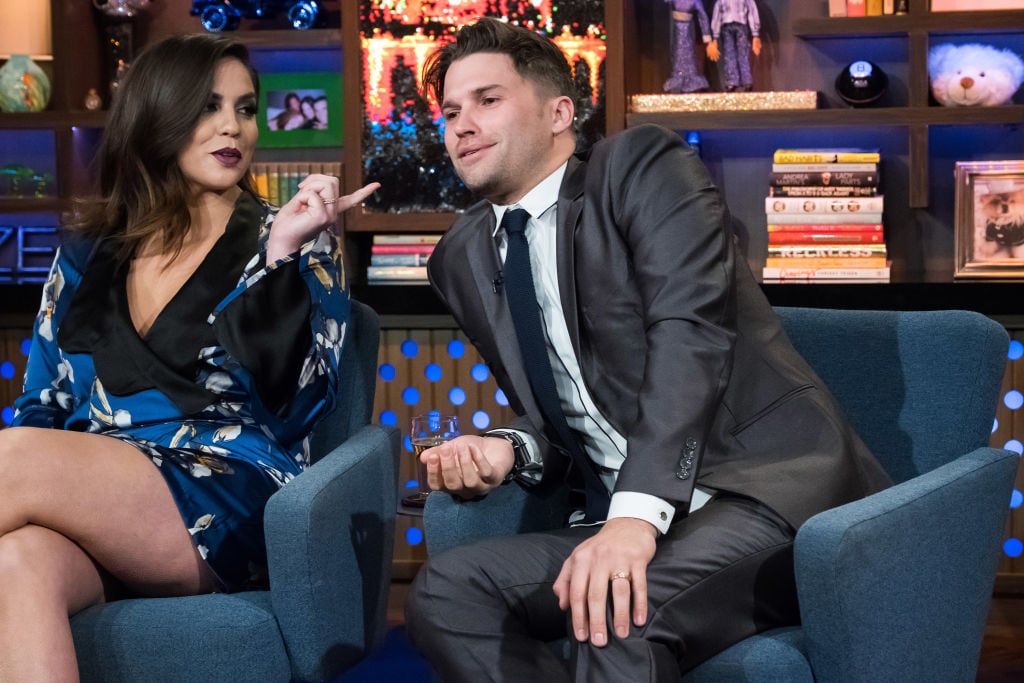 She and Tom Schwartz had a fairytale wedding with boss Lisa Vanderpump as their officiant. They were the second Vanderpump Rules couple to marry but Maloney-Schwartz shared on the show that the marriage license paperwork was never finalized. The news was revealed hours before Jax Taylor was about to wed Brittany Cartwright.
Of course, the cast giggled about the news as Maloney-Schwartz rolled her eyes, sharing that she gave Schwartz the responsibility of taking care of the paperwork. Adding this is exactly why she handles just about everything at home now.
Maloney-Schwartz shares what needed to be done
The cast chattered about Schwartz and Maloney-Schwartz "being single" still. Taylor then joked about being the actual "first" guy in his group to get married if Schwartz was not legally married. Even Vanderpump shook her head that the big ceremony wasn't quite complete.
However, Maloney-Schwartz said she wasn't any less married and all the couple needed to do was follow up on the paperwork. "We got a marriage license… we got married we all signed it.. we sent it in.. we just never received our marriage certificate and when we called to investigate they said they never received our paperwork," she shared on Twitter.
But viewers were a little confused. If the couple obtained and signed the license, why are they not truly married? Maloney-Schwartz agreed that the entire kerfuffle indeed sounded confusing. "I know it's confusing. Lol. Just keep watching. If it's still confusing I will draw a map or something," she joked.
Lance Bass spilled about it this summer
Maloney-Schwartz also cleared up Schwartz's assertion he just lost the paperwork. "If you watch our wedding episode you actually see us sign the damn thing… I don't know why tom said he lost it. Not havin our marriage certificate didn't make us any less married in our hearts or minds. But legally.. yes that needed to be handled," she tweeted.
The couple handled the situation, obtaining an official marriage license in Las Vegas, Nevada. But fans already knew the couple was not legally bound when singer Lance Bass spilled this summer. Bass talked to Bleav in Reality Bytes! podcast this summer about officiating Taylor and Cartwright's wedding. That's when he accidentally shared that Maloney-Schwartz and Schwartz were not legally married.
"We just found out Tom and Katie are not married," he said, US Weekly reports. He hinted the marriage license would end up being a "little storyline" this season too. "They did not send in their materials right, so, they are not married," he dished.
Bass later apologized on Strahan and Sara.  "I didn't know it was a secret," he said. "I don't know reality television like that." He added again, "I apologize, I'm sorry. You'll just have to watch [Vanderpump Rules]. You'll have to see the show to see what really happens."
Vanderpump Rules airs on Tuesday night at 9 p.m. / 8 p.m. Central on Bravo.
Source: Read Full Article