Ryan Murphy's new Netflix series, Hollywood, tells the story of a group of aspiring actors and filmmakers who are trying to make it big in 1940's Hollywood. Actor David Corenswet plays Jack Castello, the handsome young war veteran at the center of the glamourous drama. Here's what we know about Corenswet, and who he might be dating.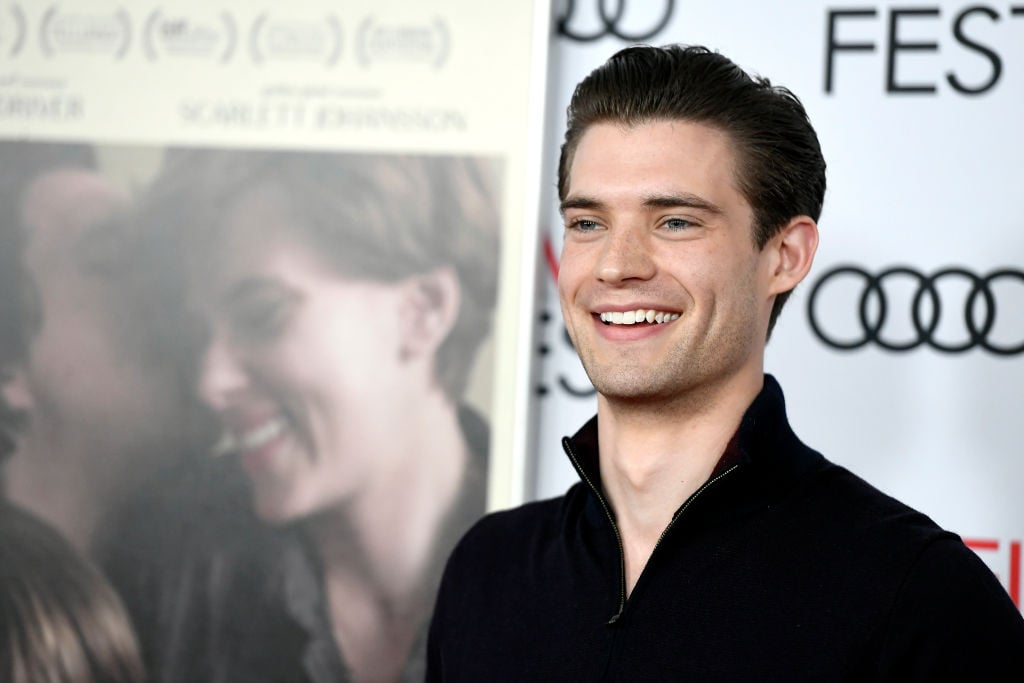 Who is 'Hollywood' star David Corenswet?
Corenswet is an American actor who grew up in Philadelphia, where he started acting in local theater productions from a young age. In a 2019 interview with Suburban Life Philadelphia, the 26-year old revealed that he always knew he wanted to be an actor, but wasn't sure how to go about it.
"Although I knew I loved theater, I knew almost nothing about making a life out of it, so I applied to UPenn and planned to study psychology," Corenswet said. "But after doing a student production of the play Rope, I decided I'd roll the dice and audition for the drama division at Juilliard."
The actor said that his initial audition journey at Julliard really opened his eyes and made him feel at home. "It's a hell of an experience, the audition weekend," he said. "I was floored to see a bunch of kids as eager as I was to figure out what 'acting' really meant. It felt like my tribe. By the skin of my teeth, I graduated in 2016."
What else has he been in?
If Corenswet looks familiar, it's probably because he's been some notable TV projects over the last few years. He started his career with a few short films. And from 2014 too 2016, he produced and starred in his own Youtube web-series called Moe & Jerryweather.
Corenswet then landed small roles on popular series like Elementary, Instinct, and House of Cards, in which he portrayed Claire Underwood's college sweetheart, Reed. In 2018, he starred in the political thriller, Affairs of State, opposite Mimi Rogers and Thora Birch.
But the actor's breakout role came with the 2019 Netflix comedy, The Politician, in which he portrays high school heartthrob, River Barkley. Currently, in Hollywood, Coresnwet takes on the lead role of Jack Castello, a World War II veteran who comes to Hollywood with his pregnant wife in hopes of making it big as an actor.
Who is David Corenswet dating?
Some Hollywood celebrities are not shy about sharing personal relationship details. But from the looks of it, Corenswet is not one of those celebs. The star has not discussed his love life in interviews, on the red carpet, or on social media. So, at this point, it's unclear if he's dating anyone.
However, on his Instagram page, the actor posts plenty of pictures with his family and friends. He has shared a few pictures with this sister Amy, and it seems like the two siblings are really close.
Corenswet also clearly has a love for animals, because his Instagram page is filled with adorable shots of cats and dogs. And in his interview with Suburban Life Philadelphia, when asked what his hopes for the future were, the actor made his passion for pups pretty clear.
"Gosh, I hope I end up with a dog," he said. "A big dog. Maybe one big dog for wrestling, and one travel-sized dog for long flights."
So, for now, the only companions Corenswet wants fans to know about, are the cute four-legged fur babies he flaunts on social media.
Source: Read Full Article