MTV's The Challenge has been going on for decades, and relative newcomer Theo Campbell is ready to become one of the greats. During his rookie season on War of the Worlds, he competed alongside Cara Maria Sorbello and made it all the way to the final. And it was there that he got his first taste of becoming a Challenge great, as he attained second place in one of the most grueling final runs ever.
Campbell has a competitive spirit and likable personality, and he's proven to be a fierce competitor when it comes to physical challenges. So, will we see him on Season 35 of the show despite the unfortunate accident he experienced after Season 34? Here's what we know.
'Challenge' competitor Theo Campbell took a champagne cork to the eye
Back in August, Campbell posted an alarming photo to Instagram showing him in a hospital bed with bandages over his eye. "So yeah basically 2 eye surgeries later after a really unfortunate accident, I've lost all vision in my right eye as it got split in half, who would have thought a champagne cork would be the end of me," he captioned the post.
As for what went down, People reports Campbell said he was "out partying" when a woman popped the champagne bottle in his direction, resulting in the cork going directly into his eye. As he said on PeopleTV's Reality Check, "she popped it in my direction rather than up in the air. So, silly mistake from her, one in a million shot, really. She got me directly in the eye."
As for the eye itself, it seems the doctors were able to save it, though he experienced "pretty bad trauma" to the area. "But, you know, he saved it, and I'm only partially blind in the eye. Everything's just a blur," Campbell added.
Doctors advised against him competing on Season 35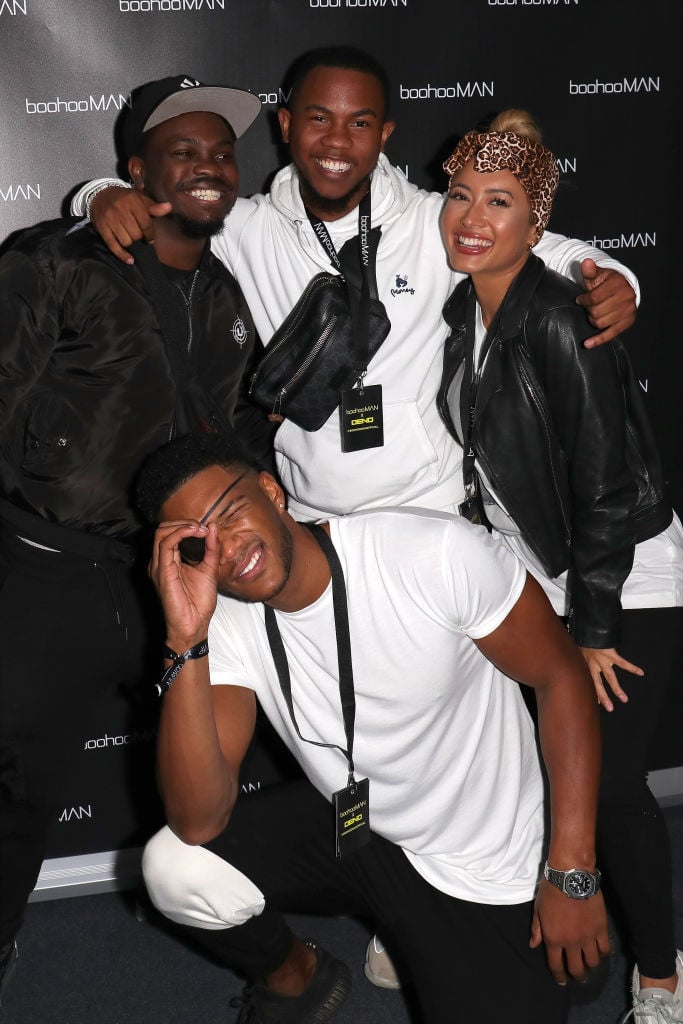 So, is Campbell well enough to compete in Season 35 of The Challenge? While he was sporting a cool eye patch, it seems when filming was going on, he wasn't well enough to continue playing. The doctors advised against him going back on for now, he told PeopleTV.
"I was ready! I was ready to go on this season, now," Campbell said. "You know, I got the call-up, I signed all the contracts and everything, and it was last minute. The doctor said it wasn't a good idea. They told me not even a week before that I'm not able to go on."
Despite the disastrous accident keeping him off the show for Season 35, it seems we can expect Campbell to make his return in the future.
"I was ready! So once I'm all good, I'll be back," Campbell noted.
Many other veteran players also are skipping out
Campbell isn't the only veteran player fans won't be seeing on Season 35. According to Inquisitr, Leroy Garrett, Johnny "Bananas" Devenanzio's right-hand man, won't be going for the big money. And Zach Nichols and Georgia Harrison also won't be there.
Most surprisingly, Cara Maria Sorbello and Paulie Calafiore won't be competing on Season 35. While the Challenge couple is known for dominating the competition and trying their best with every season, Sorbello noted she's taking a break from the show, as it was affecting her mental health. It seems Calafiore is following suit.
"You can't put a price tag on happiness," Sorbello told the Watch With Us podcast in regards to her taking a season off. "For so long, I was, like, you know the money is so good. I can't say no. I needed a little break for my own sanity and my own happiness, just finding what makes me me again and get my light back."
We're excited to see what Season 35 is all about even with so many well-known names missing. And we hope Campbell is experiencing a speedy recovery!
Check out Showbiz Cheat Sheet on Facebook!
Source: Read Full Article