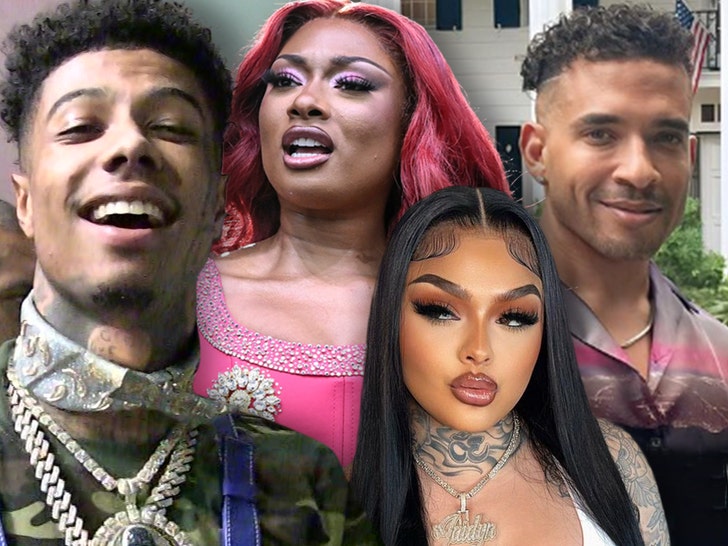 Blueface pulled the ol' George Washington cherry tree defense when confronted about his mom wanting to set him up with Megan Thee Stallion — and, in the process, seemingly let it slip they once were a thing.
Blue and Jaidyn Alexis were the latest guests on "The Jason Lee Show" when the Meg topic came up — to which the "Thotiana" rapper blurted out he had "been there, done that."
Waiting for your permission to load the Instagram Media.
Now, he wouldn't say if they slept together, but suggested they engaged in some thot s**t, and there were some oral sexual favors.
Blueface claims the Stallion tryst went down about 5 years ago when he and Meg were 2019 XXL Freshman together, and he seemed to be in disbelief Jason considered their alleged hookup a scoop.
Meanwhile, Jaidyn stared at her watch, uncomfortably … as she had to sit through more than just the Megan convo.
Coi Leray's name also came up, and BF's response was the same … been there, done that.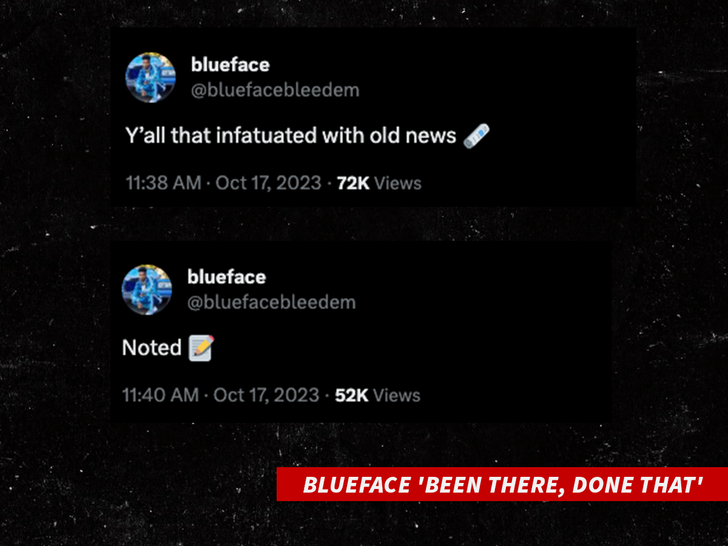 BF denied being a chatty Patty, and claimed he was just answering every question, even ancient ones, truthfully.
So much for gentlemen not kissing and telling. If nothing else, Megan will have plenty to rap about on her next project … which she just announced will be done independently.
Source: Read Full Article