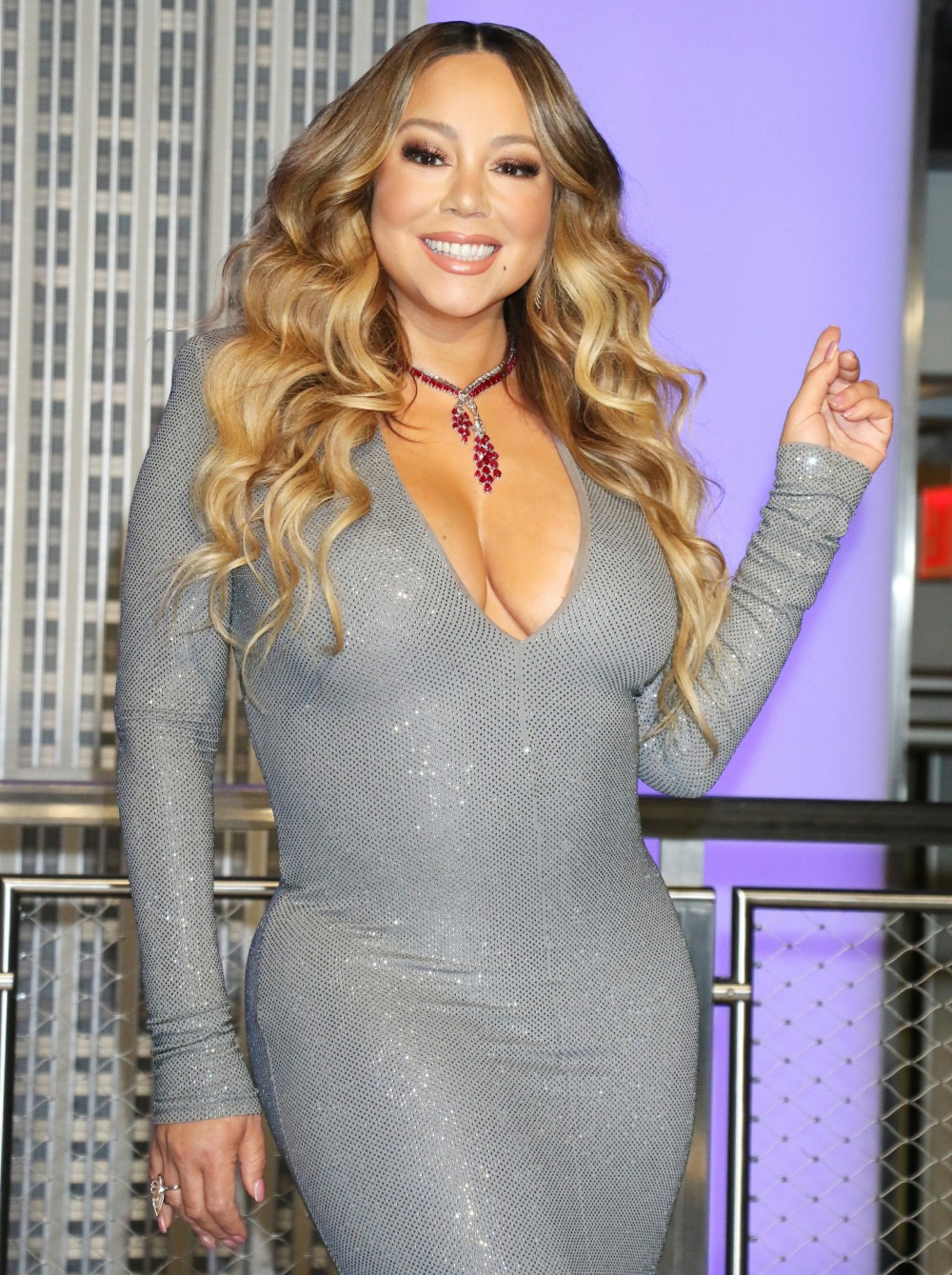 I really do find myself subscribing to Mariah Carey's holiday ideology more and more as I get older. Like, as soon as Halloween is over, I'm ready for the Christmas season. I'm fine with a two-month-long "holiday season," which includes Thanksgiving for Americans. I used to be like "why are they pumping Christmas music into every store on November 1st?" But now it's lovely to me. I love this time of year, minus my least-favorite holiday, Halloween. Anyway, Mariah gave an exclusive interview to People Magazine to promote her new ad campaign with The Children's Place (a kids' clothing retailer), featuring her two 12-year-olds, Monroe and Moroccan. Dem Babies are on the verge of their teenage years! Some highlights:
Monroe & Moroccan turn 13 next April: "Don't rush all of our lives. They're still 12." According to Carey, getting to watch Moroccan and Monroe grow into young adults is "actually really beautiful. They're good, nice kids. They're kind-hearted people, and I really enjoy being around them and watching them grow up into the people that they're ultimately going to become."

The kids are involved with sports: She doesn't "want to be that overbearing person that talks about all the stuff that they do…[but] They're into activities like physical sports and stuff like that, which I was hoping they would be, because when they were little, I had them doing that. Then, when it was COVID, they really couldn't go anywhere and do anything. So now they're both really enjoying activities and sports and all of that."

Her holiday plans: "I keep that part as secret as possible until we get everything set. It's just one of those things I do every year, where I make everybody wait to play Christmas music until I'm ready to take it in and feel like, 'Okay, now it's time for the holidays.'" Carey also says that she, Moroccan and Monroe "do the holiday season a little bit differently than most people," but notes, "We have a great time. We have our traditions, like rolling in the snow, jumping in the hot tubs — stuff that most people don't do, but it's just that we're all kind of daredevils. We also sit and play games, like Heads Up! or Taboo. For the past four years, I've been trying to make my traditional Christmas meals, like my dad's recipe for linguini and clam sauce. I like to make sure Monroe and Rocky come in and cook with me."

She hopes her kids love Christmas too: "All of us spending time together is more than enough as a gift for what I want for Christmas, and what I want for my kids for Christmas is to just enjoy themselves, be happy, enjoy being with family, and feel loved."
[From People]
She sounds almost subdued about Christmas! But you know she has something amazing planned. I hope that her kids are good and well-adjusted. I've talked a lot of sh-t about Mariah over the years, but I do think she's a good mom who is trying to provide her kids with the lives and experiences she dreamt of for herself. It also sounds like Nick Cannon barely has anything to do with his firstborn children, mostly because he keeps having babies with other women. Anyway, can't wait for November 1st, the official start of the holiday season!
https://www.instagram.com/p/CygKkV6o1Yz/
Photos courtesy of Cover Images, Instagram.
Source: Read Full Article