From September 23 to September 24, Hypefest took over the Chinese city of Qinhuangdao, Aranya. Hypebeast partnered with multiple brands to create various interactive experiences held in Aranya Park. Among them, Marshall's Rock Bus — fittingly named after the iconic Marshall ROCKBOX amplifier — provided music lovers a moment to unwind and enjoy an array of fashion and music-related activations.
Transformed from an iconic British double-decker bus, the Marshall Rock Bus invited music lovers to board an immersive experience exploring the evolution of rock and hip-hop genres — an integral cornerstone of Marshall's brand identity and its 60-year reign within the music industry.
1 of 7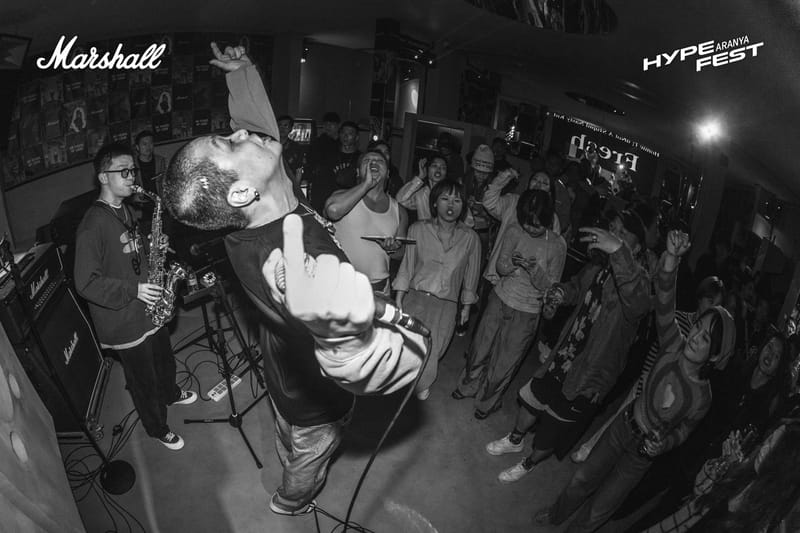 Hypefest: Marshall2 of 7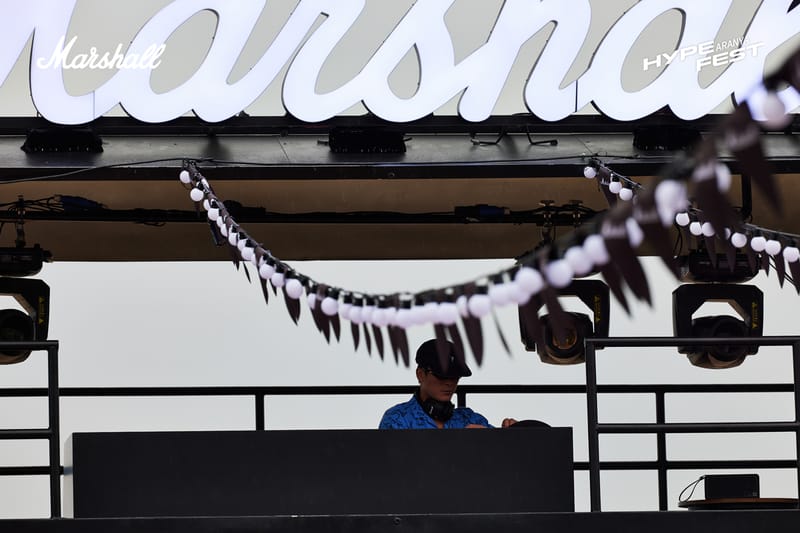 Hypefest: Marshall3 of 7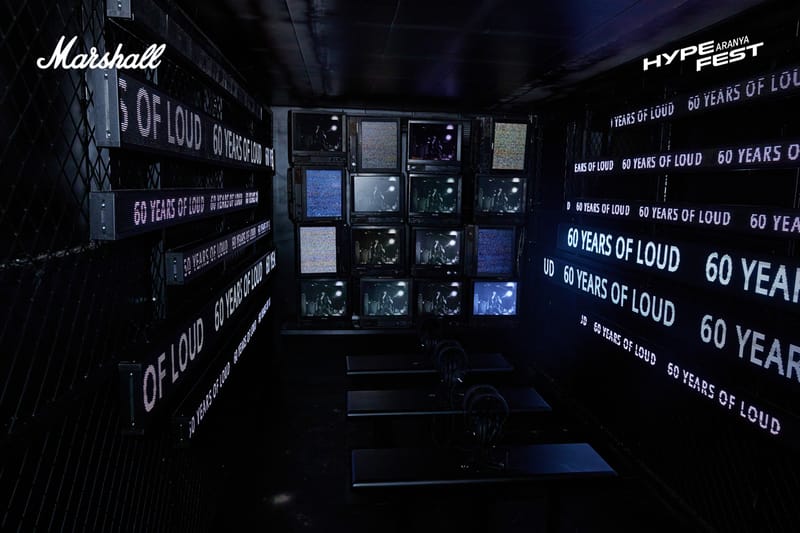 Hypefest: Marshall4 of 7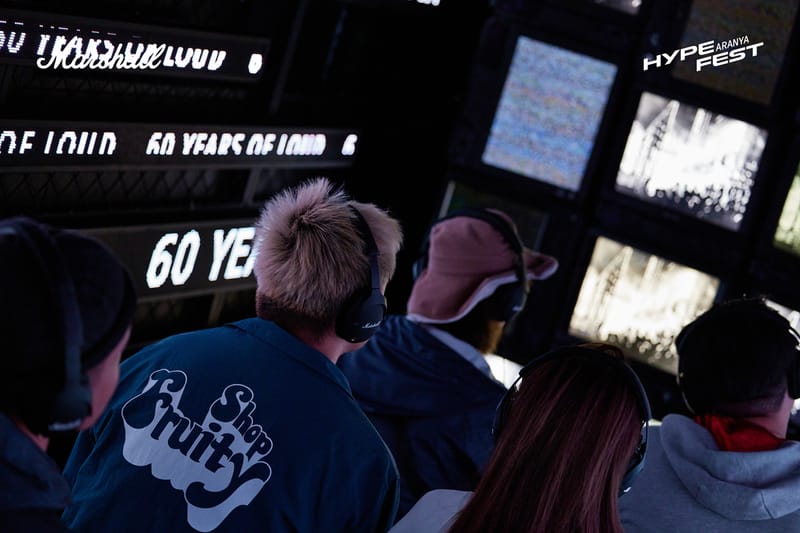 Hypefest: Marshall5 of 7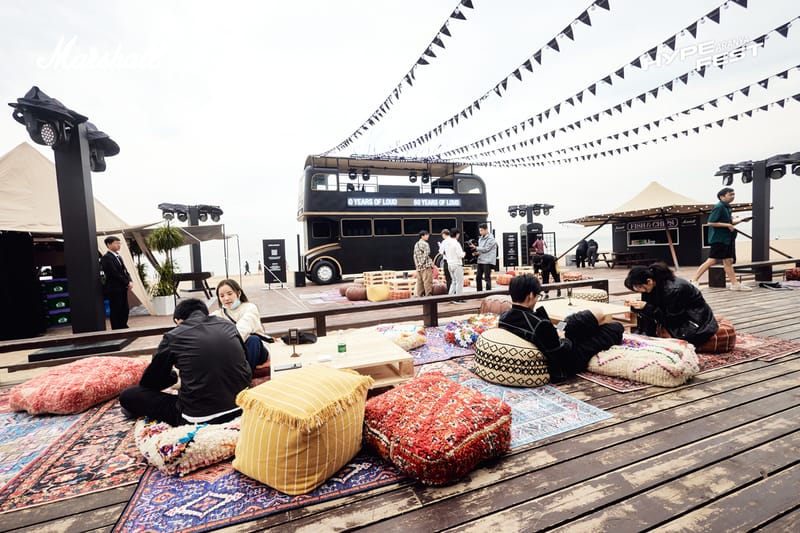 Hypefest: Marshall6 of 7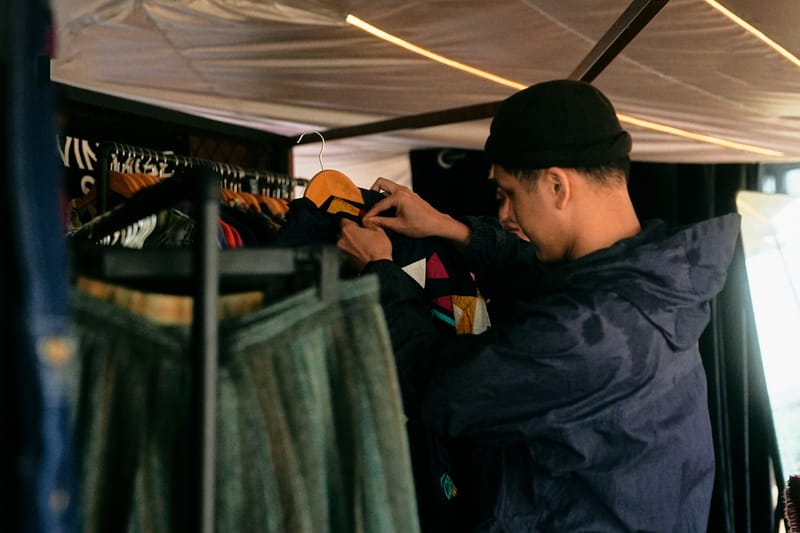 Hypefest: Marshall7 of 7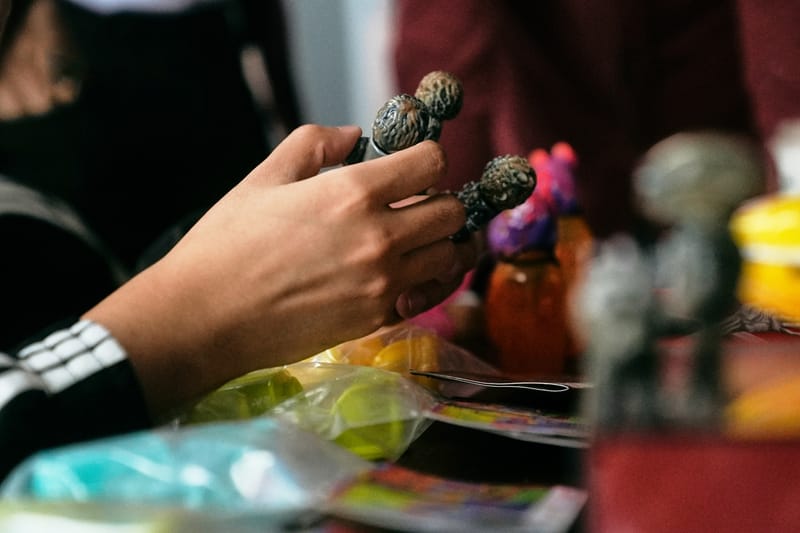 Hypefest: Marshall
The bus was stationed near the sea and conveniently nestled adjacent to the Sea Breeze Bar, where passengers could leisurely rest and enjoy refreshments. British-style fish & chips food stalls and live music performances brought energy and entertainment to attendees and to those soaking up the rhythm of crashing waves in the background. Digital screens on the side of the bus displayed "60 YEARS OF LOUD" banners, paying tribute to the brand's 60-year anniversary. At the front of the bus, Marshall referenced its signature sound walls by stacking multiple retro VHS TVs atop each other, with music content on a loop. Passengers used headphones to listen along to the brand's commemorative documentary, presented by tour guide and Chinese rap artist ZhiYu Xia.
On the second floor of the bus, guests enjoyed a lively DJ area surveying vintage 1970s rock and 1980s pop vinyl records — another element paying homage to the evolution of music history. Seating stations equipped with Marshall Bluetooth speakers and equipment allowed passengers to cue up their own playlists as they socialized and enjoyed small bites.
Stationed outside of the bus were market stalls showcasing vintage clothing, odd keepsakes and vinyl records. The stalls were meticulously curated by Marshall and exemplified the larger intersection between music, fashion and art.Located right of the bus, Marshall included a retro rock phone booth, guiding guests to the nearby 1023 Club, where hip-hop musicians ZhiYu Xiaand Jiuwei performed a secret show. Old-school hip-hop jams electrified the crowd, showing love to early '80s and '90s artists who paved the way for contemporary rap.
60 years on the road, Marshall Rock Bus is still revving its engine. Endless creativity and a love of music have shaped the brand's traveling spirit, continuing to influence music communities around the globe. Wherever the music goes, Marshall follows.
Scroll through the gallery above to see more moments of the Marshall Rock Bus at Hypefest, and visit Marshall's website to learn more.
Source: Read Full Article