Investigators allege the medical student abused his access at the University of Kansas as a poison expert and his position as a hospital resident at the Mayo Clinic to research and then cover up the murder of Betty Bowman
Connor Fitzgerald Bowman, 30, has been charged with second-degree murder two months after the death of his wife, 32-year-old Betty Bowman.
The Minnesota medical student, who is said to also specialize in poison science, was admitted to Olmsted County Jail in Rochester last week.
Back in August Betty was taken to the Mayo Clinic emergency room with symptoms said to resemble food-poisoning, per ABC News 19 and KSTP. On August 20, four days after she was admitted, Betty died "following a sudden onset autoimmune and infectious illness," her obituary claimed at the time.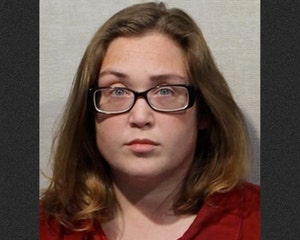 Daughter Arrested, Mom Dies After Burglary Investigation Uncovers Murder-by-Poison Plot for Dead Husband: Sheriff
Now months later, her husband Connor has been arrested with authorities accusing him of poisoning her with liquid colchicine, according to a criminal complaint obtained by CBS Minnesota.
Police say the Southeast Medical Examiner's Office had tipped them off after they noticed what they believed to be suspicious circumstances surrounding the death and halted the cremation of Betty's remains.
The medical examiner said the deceased woman's symptoms were seen as consistent with food poisoning but then she did not respond to treatment and later died of cardiac issues and organ failure.
Law enforcement were also made aware by other sources that Connor and Betty were understood to be having problems in their marriage and had even discussed divorce.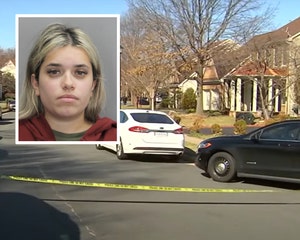 Mystery Surrounds Double Homicide As Au Pair Now Charged With Murder After Puzzling 911 Call
Upon investigation, authorities say the couple had separate bank accounts due to alleged debts related to Connor; they say sources told them he had noted the $500,000 life insurance policy he had on Betty.
Court docs say Connor had suggested his spouse had a rare illness called hemophagocytic lymphohistiocytosis. The disease attacks the body's organs. However, authorities say they never found any evidence to suggest Betty had been diagnosed with the illness. Connor referenced the disease in the obituary for his wife.
Law enforcement also say they also have email correspondence between Connor and the medical examiner — showing pointed questions the husband asked about Betty's toxicology analysis, specifically how detailed it would be. They say Connor had wanted Betty's body cremated immediately.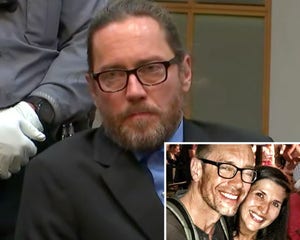 Man Who Killed Wife After 'Refusal to Appear' on Home Renovation Show Found Guilty Of Murder
A police detective in Rochester said they got reports Connor accessed his wife's patient account and medical records by using his hospital credentials. Authorities allege that he went so far as to modify her electronic health records two days after her death. He is also said to have made himself a part of his wife's medical team in the hospital system, enabling him to freely access her records.
One warrant obtained by law enforcement was to examine his work laptop at the University of Kansas, where he worked as a poison expert, per KSTP.
Authorities say that a woman at the university contacted them on September 29 and informed them that Connor used VPN protected electronic devices only he had access to as a poison specialist at the school. They say she told them Connor had researched colchicine, a drug used in the treatment of gout. However, the colleague claimed that neither Connor or anyone else in the department received queries about the drug. Colchicine can be fatal at high dosages.
Investigators also allege, Connor researched how to determine the lethality of substances and used those metrics to calculate fatal colchicine dosages for Betty.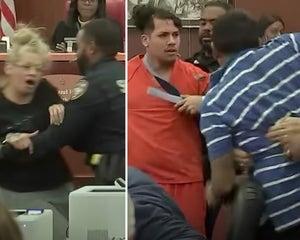 Video: Brawl Breaks Out In Court After Man Accused of Shooting Girlfriend 22 Times Pleads Guilty to Murder
The medical examiner says toxicology results later showed colchicine was in Betty's blood and urine. Authorities say she was never prescribed, was never diagnosed with gout, and was never administered the substance by hospital staff.
Investigators allege Connor also had queries regarding how his internet history could be used as evidence in court.
At Connor's home police claim they found a receipt for $450,000.
Per a GoFundMe page created by Sarah Leeser, the fundraising campaign has taken a turn in light of recent events: "As new evidence emerges, we realize Betty might have been taken from us not by natural causes. Because of this, I am taking donations for Nancy and her family to help assist with legal costs, memorial costs, meals, bills, and anything else that can help make things just a little easier while they grieve. Betty adored her mom and I know she would want her and her family to be taken care of during this difficult time."
Nancy, mentioned above, was Betty's mother.
The Mayo Clinic stated that Connor was under their employ until early October.
"We are aware of the recent arrest of a former Mayo Clinic resident on charges unrelated to his Mayo Clinic responsibilities," the statement read. "The resident's training at Mayo Clinic ended earlier this month."
If you are experiencing domestic violence, call the National Domestic Violence Hotline at 1-800-799-7233, or go to thehotline.org. The hotline is available 24/7 in more than 170 languages; Calls are confidential and toll-free.
Source: Read Full Article