The teacher allegedly forced 6th-graders to close the blinds, play "Never Have I Ever," taught them how to hide cellphone messages from their parents; and then later complained to law enforcement it was the students who were "acting in a sexual manner."
A substitute teacher in Nevada has been charged with two counts of child abuse.
29-year-old Rasheda Rose is accused of making suggestive comments and forcing two 6th grade student to kiss in front of their classmates on October 10, according to the North Las Vegas Police Department.
The incident came to light two days later in a letter sent out by Legacy Traditional, a charter school in North Vegas.
"We confirm recent reports of an incident with a 6th-grade substitute teacher," the letter stated. "After school, it came to our attention that the substitute teacher, supplied to us by an external substitute teacher agency, made inappropriate comments towards students. The substitute teacher was not a Legacy Traditional Schools employee and will not return to a Legacy campus."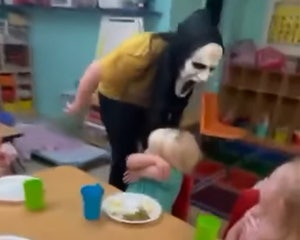 Daycare Workers Who Terrified Children with Halloween Masks Punished in Court
Rose was subsequently arrested weeks later by Vegas police on November 1.
According to CBS affiliate KLAS, the sub had forced two of the children to "kiss each other" and employed "inappropriate language" when speaking to the students.
A witness told law enforcement Rose had instructed the students "they were kissing each other wrong" then proceeded in "telling them how to do it right," the arrest report said according to KLAS.
Other behavior in class displayed by the sub included instructions on how to lie to their teachers at school, how to permanently delete messages on their phones and keep other content hidden and how to make dummy accounts, according to law enforcement.
Police say they had seven students on record as well as several educators at the school.
One of the children told authorities their substitute told them that instead of doing assigned work they would be playing the illicit party game "Never Have I Ever" — where Rose then allegedly asked the students "inappropriate questions."
She is also alleged to have instructed students to close the blinds in the classroom, something reserved for emergencies only. When the students informed her of this, Rose is accused of replying: "Close the [expletive] blinds."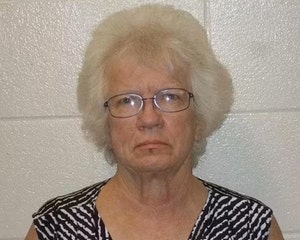 75-Year-Old Female Teacher 'Repeatedly' Sexually Assaulted Boy, 14, in School Basement
She is also said to have refused allowing students to go to the bathroom.
It's alleged she asked the class if anyone was dating and when two of the kids raised their hands she forced them to stand in front of their classmates and kiss. Police say the children followed orders out of fear of retaliation, per Law & Crime.
Rose can be heard in audio recordings taken by students, police say they obtained, telling the class, "Imma ask those two if they can give us a show." She is then allegedly heard saying, "We're not going to say anything." And then is said to have added, "What happens in Mrs. Rose classroom, stays in Mrs. Rose classroom."
When it came down to the forced kissing, Rose allegedly can be heard telling the students, "I want it to be where everyone can see … Imma count to five, once at five, I want yaw to share a lil peck."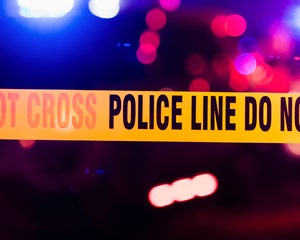 Daycare Owner Shoots Husband Over Allegations He Abused Children Under Her Care, Cops Say
The mother of one of the kids allegedly forced to kiss told police her daughter has since been the subject of bullying over the incident and no longer wants to go to school.
Meanwhile, law enforcement claim Rose called them after the initial investigation began and complained that the children were the ones "acting in a sexual manner" and the class as a whole had been "acting inappropriately."
They also say that on October 31, two days before her arrest, they received a call from a person who identified themself as Rose's attorney. The supposed lawyer wanted to discuss the case and the lead investigator told them the substitute teacher would be taken into custody with probable cause for two counts of child abuse. The self-identified attorney told the officer they would call back with details about Rose's surrender; a call police say never happened.
The following day authorities got a call from Rose, who is said to have told them she in fact did not have an attorney but wanted one. She was taken into custody later that same day.
Story developing…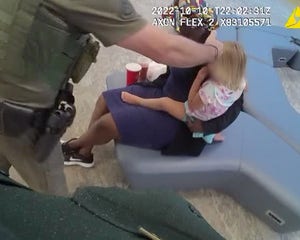 Toddler Discovered Locked In Back of Hertz Car Returned to Airport Lot
Source: Read Full Article