Ethan Chapin's mother, Stacy, wasn't the only family member of a true crime victim on hand at CrimeCon; the parents and stepparents of Gabby Petito, and the family of the girls killed in the horrific Delphi murders were also in attendance.
Mother of Idaho murders victim, Ethan Chapin, surprised true crime fans when she made an appearance at CrimeCon over the weekend.
Ethan's mother, Stacy, was on hand for the Orlando, Florida convention Friday, which saw the grieving mom give an emotional speech during a forensics expert's talk on the University of Idaho student murders.
Titled, "The Idaho Murders: An Expert Forensic Analysis," the convention lecture from Jackson State University professor Joseph Scott Morgan saw the Body Bags podcast host use his experience in forensics, and available documents from the case to speak about the tragic murders, which gripped the small Idaho town and much of the nation last year.
But it was Stacy's appearance during the question and answer segment of the lecture that had the crowd stunned. Stepping up to the mic to speak directly to Morgan, Stacy took the moment to sing her slain son's praises.
Unable to render YouTube Video.
"I'm Stacy Chapin, and I'm Ethan's mom," she said before being met with gasps and eventual applause from the crowd of more than 3,000 convention-goers, in video shared by Fox News Digital.
While she said she didn't sit through the presentation, as it was "too hard to watch," she did want to leave the crowd with a tidbit about the four students killed in the home invasion stabbing at a house just steps off the University of Idaho campus on Nov. 13, 2022.
Bryan Kohberger, a 28-year-old who was studying for a Ph.D. in criminology just 10 miles down the road at Washington State University, has since been charged with stabbing all four students to death in the home invasion attack. He could face the death penalty if convicted.
"I do want all of you to know that these were four of the greatest kids," Stacy told the crowd of Ethan, 20, his girlfriend, Xana Kernodle, 20, Madison Mogen, 21 and Kaylee Goncalves, 21, who all tragically lost their lives that fateful night. "And all of the great things that you read about them [are] legitimately true."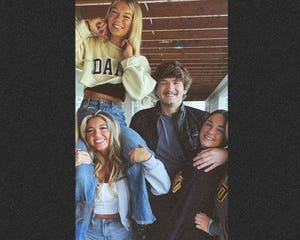 Surviving Roommates of Murdered Idaho Students Speak Out During Memorial Service
Speaking through her tears, Stacy also took a moment to thank Morgan for opening with remarks on the four students.
"I can speak on behalf of my own son, who was an incredible human, and we miss them all terribly," she said. "They were amazing, amazing kids in the prime of their life."
Stacy not only appeared for that lecture, she co-hosted a panel with Becky Patty, the grandmother of 14-year-old Liberty German, who was killed in 2017 with her best friend, Abby Williams, in Delphi, Indiana.
The panel, titled, "A World Turned Upside Down: Tragedy, Triumph, and the Power of Healing," saw the pair joined by Tara German, Liberty's aunt, Sharon Love, whose 22-year-old daughter Yeardley, a University of Virginia lacrosse player, was killed by her boyfriend in 2010 and Kerri Rawson, the daughter of convicted serial killer Dennis Rader.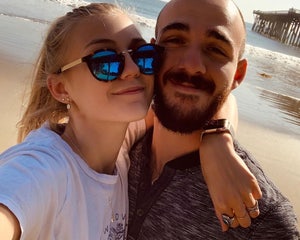 Brian Laundrie Admitted Killing Gabby Petito in His Notebook, Final FBI Update Reveals
The parents and stepparents of Gabby Petito, who was killed by her boyfriend, Brian Laundrie, during a cross-country journey in their transit van, were also in attendance.
During a panel over the weekend, Gabby's mother, Nichole Schmidt, got emotional as she thanked true crime fans for their efforts and enthusiasm, which she says helped find her daughter and solve her murder.
"It's thanks to all of you that we found her," Schmidt said Saturday.
For more recent true crime coverage, check out the links below.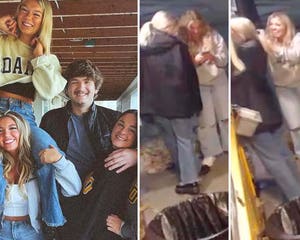 Two Other People Were Home When Four Roommates Were Murdered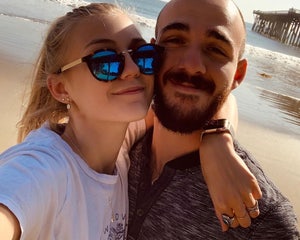 Gabby Petito's Family Takes Brian Laundrie's Parents to Court — Laundrie's Lawyer Says They Have 'No Regrets'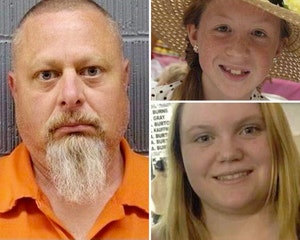 Delphi Murder Victims 'Ritualistically Sacrificed' by 'Cult' Members, Says Accused Killer's Defense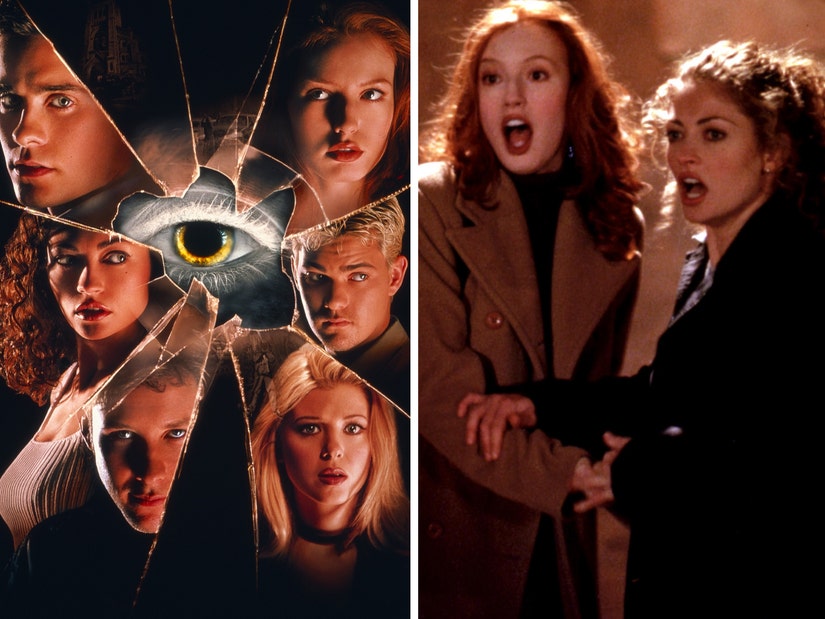 Source: Read Full Article